The Confederation of African Tennis (CAT)organized in collaboration with the Tunisian TennisFederation its Annual General Meeting (AGM) on7 May 2017 at the Carthage Thalasso GammarthHotel in Tunis with the participation of around 40Presidents and delegates from CAT AfricanFederations Members representing 21 countries:Algeria, Botswana, Burkina Faso, DemocraticRepublic of the Congo, Côte d'Ivoire, Djibouti,Egypt, Ethiopia, Gabon, Equatorial Guinea, Kenya,Libya, Mauritania, Mozambique, Nigeria, Rwanda,Sierra Leone, Sudan and Tunisia.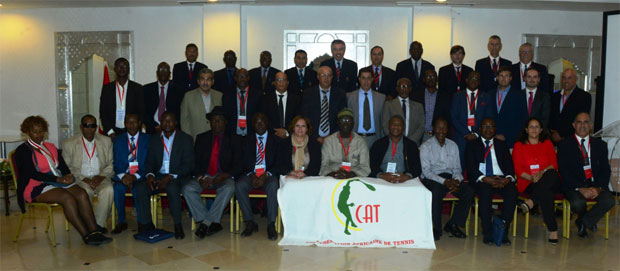 Mrs. Majdoline Cherni, Tunisian Minister forYouth and Sports Affairs, honored her presenceby delivering a welcome speech at the openingsession of the AGM, chaired by Mr. TarakCherif, President of the CAT.

This AGM was preceded the previous day by theMeetings of the different African Zones. In additionto the President and members of the CATExecutive Committee, the President of the FTT andthe delegates, this AGM registered the presence ofMr. Ismail El Shafei, Member of the Board ofDirectors of the International Tennis Federation(ITF), Mr. Kelly Fairweather, ITF COO, Mr. LucaSantilli, Executive Director of the ITF DevelopmentDepartment and several executives of thisDepartment.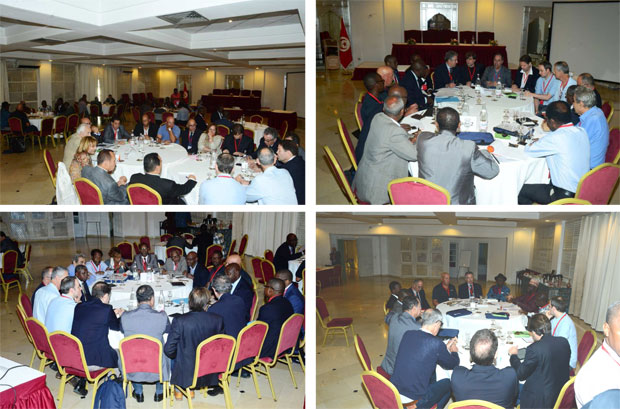 All items on the agenda were presented anddiscussed, mainly: the approval of the 2016 AGMMinutes, discussion and unanimous approval of the2016 financial report; Annual report of the Presidentof the CAT and the annual report of its activities.

ITF Officials also made a variety of interventions atthis AGM, which took place as usual in a veryfriendly and fraternal atmosphere among all thedelegates.