The Confederation of African Tennis (CAT) had organized in conjunction with the « Fédération Congolaise de Tennis (FST) in Brazzaville from 10 to 14 November 2014 the 13th edition of the African Nations' Cup of Tennis that had registered the participation of 8 African countries: Burkina Faso – Cameroon - Congo Brazzaville – Democratic Congo – Côte d'Ivoire – Gabon – Mali – Togo. The competition had taken place on the Clay courts of the FCT build in the magnificent frame of the "Patte d'Oie" forest, and those of the Tennis Club of Brazzaville.

The CAN 2014 opening ceremony of tennis had been marked by the presences of Messrs: Leon Alfred Opimbat, Minister of sports and physical education of the Republic of Congo, Hugues Ngouélondélé, Deputy-Mayor of Brazzaville city, Germain Ickonga Akindou, President of " Fédération Congolaise de Tennis", Hichem Riani, General Manager of the Confederation of African Tennis (CAT) as well as heads of delegations of participating countries and many Congolese sports personalities.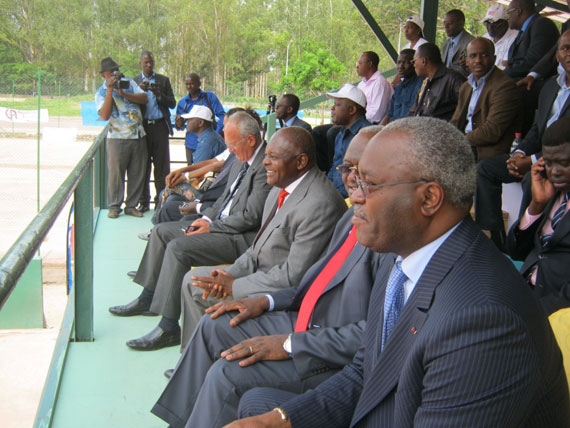 In the competitions of Men's singles, the victory went to Denis Ilongembe Idondo (RDC), seeded number 1 winner in finals agaist Burkinabe Joel Meda but the 3rd place went to the Ivorian Abdul Karim Ouattara who defeated in the playoff match Gabonese Darbel Lossangoye Mibanga.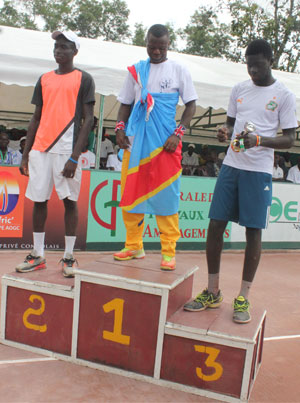 In the ladies, Cameroonian Kamdem Gamo won the title after defeating in the finals her compatriot Ikama Goma, but the 3rd place went to Congolese Grace Denga.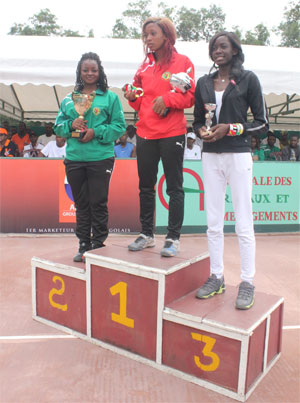 In Men's Doubles, the Democratic Congo pair composed of Idondo and Toubi prevailed in the final on the Cameroonian pair composed of Ntoubah and Teboh to be awarded the title, but in the Ladies, it was a Cameroonian story where the pair Gamo & Guy were able to win the trophy after its victory over the pair composed of Mago & Mamo (CMR).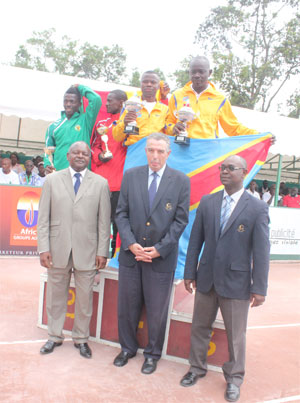 In the Men's team competition, the Congolese carried out by the Democratic Congoleans Denis Idondo, Bessombi Toubi and Arnold Ikondo who won the trophy after their victory in the final against the Ivorian team composed of Ouattara and Koffi by 2 to 0. The 3rd place went to the Burkinabe team composed of Joel Meda, Namalyir Dabira and Jonas Kanguembega.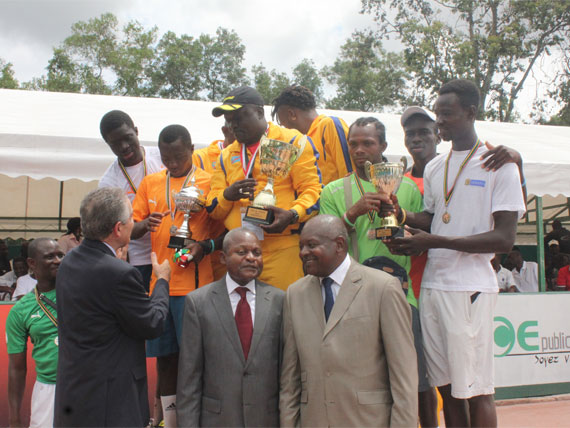 It is finally important to mention that CAN 2014 closing ceremony had been honored by the presence of Mr. Tarak Chérif, Président of the Confederation of African Tennis (CAT), of five CAT Vice-Presidents , of Mr. Germain Ickonga Akindou, President of « Fédération Congolaise de Tennis », of Cabinet Director of the Congolese Ministry of Sports and physical educatione, of Vice President of the Congolese Olympic Committee, of Mr Roger obbesse, 1st Vice President of the FCT as well as many other African and Congolese personalities.
By Hichem RIANI