The ITF and CAT Presidents participated on 25th April 2018 with Tennis Kenya President James Kenani at the official opening of the East Africa ITF/CAT/TK Tennis Training Center.
"I want to see you all play in the Grand Slam, I want to see you at the highest level of the game, because you deserve it and Africa deserves it," said David Haggerty, President of the ITF to the players gathered at this inauguration ceremony of the Center.
Mr. Tarak Cherif, President of the CAT, said: "The East Africa Tennis Training Center represents for us all a great pride and one of the greatest achievements of African Tennis achieved during this last decade, "and added:" Nairobi - Kenya, which has been hosting the Center for some time, can be considered one of the World Tennis Capitals. The Kenyan government and sports authorities as well as Tennis Kenya have made every effort to assure the best conditions of hosting, training and competitions for fifteen young tennis players from several African countries to develop their talents and reach higher levels under the direction of a competent Technical and Administrative Staff ".
The ITF President added: "The center is a crucial part of the ITF's development strategy, as are the other centers in Casablanca, Morocco and Lautoka, Fiji. They [the centers] play a very important role in the development of young players within the ITF".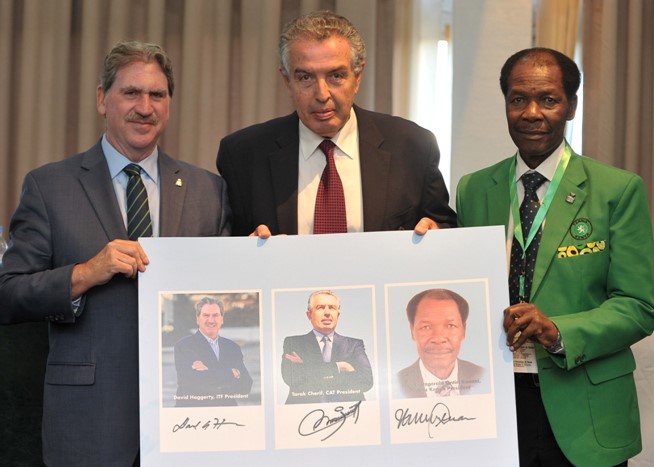 During their visit in Kenya, the President of ITF, CAT and TK were received by the President of the Kenyan Republic, Mr. Uhuru Kenyatta, who, among other things, announced the support of his Government for the construction of a National Tennis Center in Nairobi.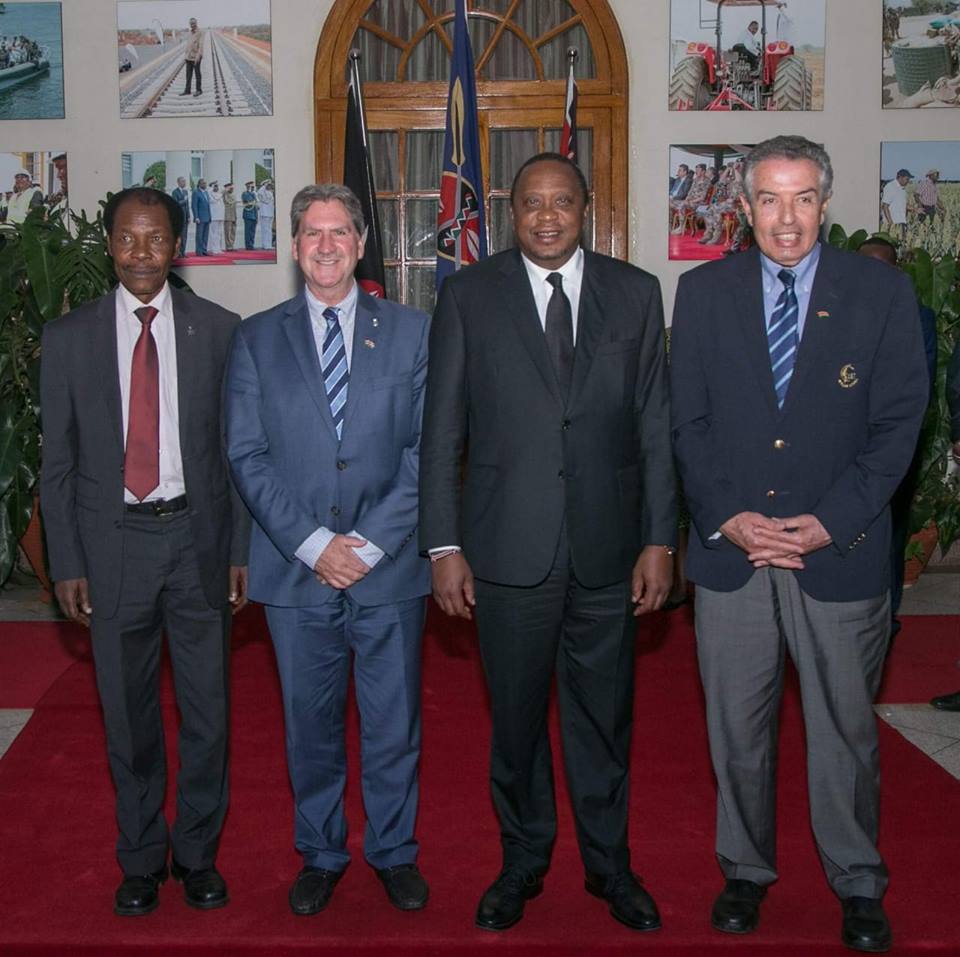 ITF, CAT and TK Presidents Received by the President of the Republic of Kenya, Mr. Uhuru Kenyatta