01-10-2020 15:50:33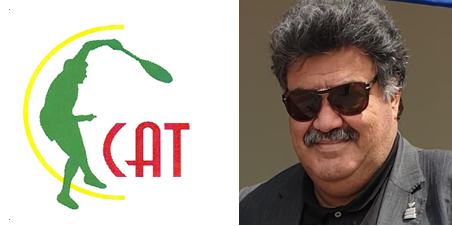 Obituary
Death of Slah Bramly
(Tunisia)
The Tunisian, African and International Tennis Family learned with great sadness the death of the late Slah Bramly, which occurred in Tunisia on 30th September 2020 following a heart attack. Until the day of his death Slah Bramly served as Technical Director of Tennis Emirates. In this painful circumstance, Mr. Tarak Chérif, President of the Confederation of African Tennis (CAT), all the Members of the Executive Committee as well as the CEO and the CAT Staff present to the family of the deceased and his relatives affected by this mourning their sincere condolences by praying to God the All-Powerful to grant him in his Grace and Mercy.
تغمد الله الفقيد برحمته الواسعة ورزق أهله وذويه جميل الصبر والسلوان و إنَا لله و إنَا إليه راجعون
Slah Bramly has dedicated his life to tennis, succeeding on the court as a coach and team captain before turning to the administrative side as National Technical Director (NTD) within the Tunisian Tennis Federation from 1994 to 2000 and within Tennis Emirates from 2000 to date. In addition Slah Bramly was for several years Captain of the Tunisian Davis Cup and Fed Cup teams, in charge of the Technical Committee within the Arab Tennis Union and among the founders of the Tunisian Association of Tennis Coaches in being its Vice President for several years.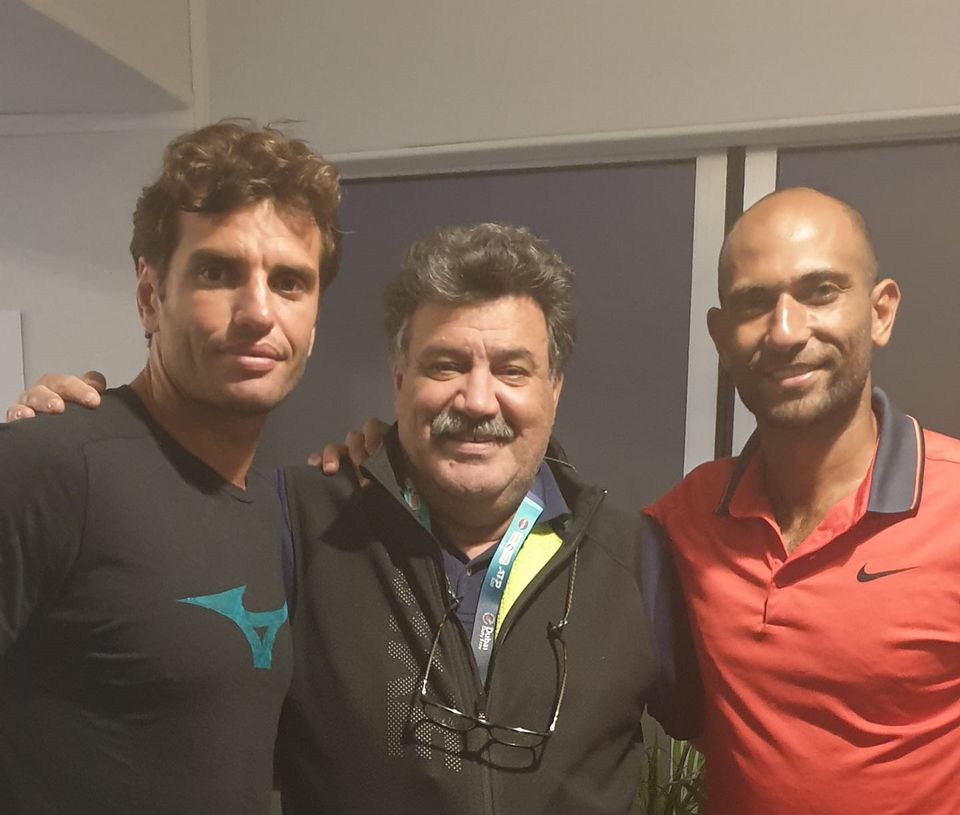 Recent photo of the late Slah Bramly, surrounded by the 2 Arab Champions Malek Jaziri (TUN) and Mohamed Safwat (EGY)
Slah Bramly began his career in the early 80s as a tennis coach in his Club of always l'Avenir Sportif de la Marsa where he effectively contributed to the development of tennis and the improvement of its facilities to become currently one of the most prestigious clubs in the country before being recruited as coach of the Tunisian national tennis teams in the mid-1980s until his appointment as NTD in 1994, a position he occupied until 2000 before moving to Tennis Emirates to occupy the same functions he assumed until his death on Wednesday 30th September 2020.Slah Bramly was loved and esteemed by all, he was a real unifier and he spared no effort in giving his advice to young tennis coaches and tutors and arranged when the opportunity arose to take special trips from Dubai to Tunisia to provide support to the Tunisian Davis Cup or Fed Cup tennis teams (currently Billie Jean King Cup).